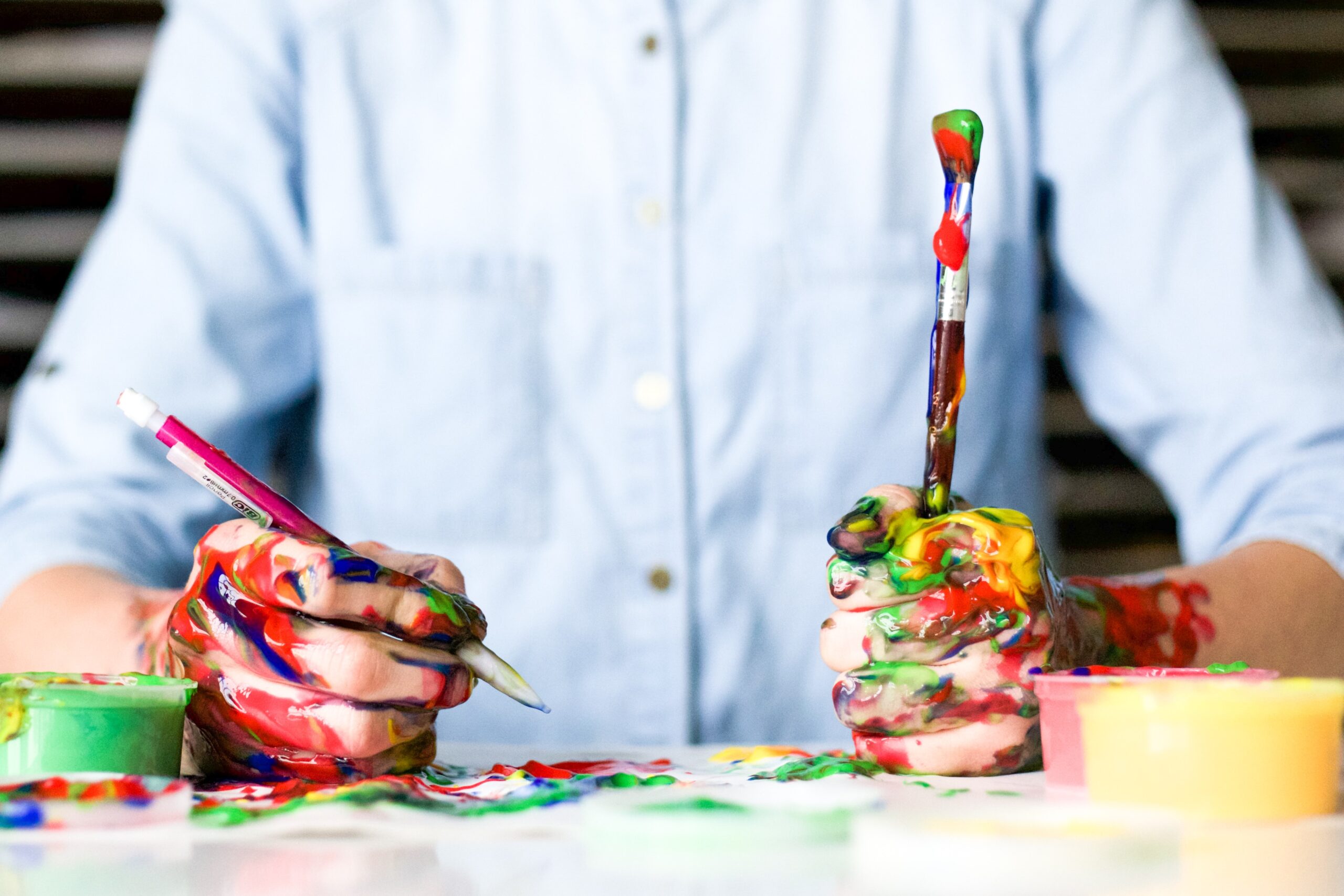 Starting out as a freelancer isn't always easy, especially if you're struggling to find work. Whether you're trying to secure that one big client or looking to secure multiple, finding enough work can be difficult in the freelance world.
The design world is competitive, as you know, so it can be hard to stand out amongst others like you.
But we are here to help… 
So, here are some tips and advice on how you can secure more freelance design work.
How to start winning freelance design work:
Update your portfolio: 
Chances are you already have a portfolio full of your work. But when was the last time you checked over it or updated it with your latest designs?
Updating your portfolio will really increase your chances of being recognized by companies who could provide potential work for you. So you might want to go and double-check…
Add it to your own website:
Adding your portfolio to websites like Dribbbl and Behance is great, but when you do, you have to play by their rules – making it hard to stand out!
By adding your work to your own website, you can demonstrate it without being restricted, allowing for more creativity in a digital space that's infinitely more "you".
Plus, when you add your portfolio to your website, you're boosting the number of people that can find you online, particularly via search engines.
Share advice:
A great step to take in being recognised is by sharing advice.
What do we mean by this?
Let's say you have a blog, you're posting articles about your field of work; advice, tips, and knowledge that demonstrate your expertise. Just think, the more regularly they see your content, where you're sharing insights into creating great design work, the more likely they are to regard you as an expert. 
If you're known as being an expert in a particular field then people are much more likely to think of you when in need of a design project which will benefit you in the long run when it comes to needing more design freelance work.
But before you start…
Being a freelance worker can be tricky at times, especially when it comes to ensuring you are pleasing your clients. It could be that freelancing is working well, you're getting new clients – but with those new clients comes new pressures and deadlines. 
This is when mistakes can happen. 
A mistake you make; no matter how big or small it is, can end up costing your clients money, which could end up costing you! 
Get yourself covered from the very start of your freelance career and spare yourself the worry that mistakes can bring. It will make life easier for you in the long run, even if it's just for peace of mind – believe us. 
Plus, you can get cover from just over a fiver per month. What are you waiting for?
But where can I find work?
It can be difficult to find clients and secure more work for yourself as a freelancer but we are here to help your journey become a little easier.
Referrals
Word of mouth is an essential part of securing freelance work. Ask if people you know, know of anyone who is in need of some design work. Even if they don't, the power of your 'network' can refer you on to people that you didn't know were connected, after all – it's a small world and you never know who that distant uncle could introduce you to.
Through referrals, you could gain more work, and by doing a good job for them, they will then refer you to someone else based on how pleased your client is with your design work.  
Over time, with more and more clients referring you to others, your work enquires will skyrocket! That's the power of word of mouth.
Collaborations 
Do you have complimentary services for another type of company?
Say, for example, a small team of software developers are creating a new app. While they might not have the budget to employ a full-time graphic or UX designer, if their app is to be successful, they'll need to create a great visual experience, plus they'll likely need some help marketing it after it's ready!
That's where you come in…demonstrate what you can add and how their time is best spent focusing on their core business – leaving the design to you.
Think about how you can identify other markets or types of businesses that would need this service, and you have a business that can scale. 
Networking
The great aspect of being a freelancer is that there are lots of opportunities, with networking being a great way to find this potential work. 
Our advice would be to take a different approach to standard networking – go outside of your work field and network with groups who could require a freelance designer like you to improve their business. 
They say to be the only expert in the room… so by attending these networks that you wouldn't particularly go to can help eliminate the competition, with attendees looking at you for your services. Why not give it a try?
Social media
Social media is a powerful tool to use in order to connect and reach out to potential work. 
Here are a few which we recommend for finding freelance design work:
Dribbble

– this community is pretty designer-heavy, but that means its the perfect place for clients to look at & compare potential work partners. Build your profile and engage with the community, the more of an expert you look, the higher your chances are of engaging with potential clients.

Behance

–  This is another effective platform for designers and creatives to showcase online portfolios and discover creative work.

Twitter

– This can be used to post your own design work and then you can tag companies that you want to work with, in hopes of it catching their eye and securing design work. 

LinkedIn

– This is a great platform to use in terms of connecting with companies that you would prefer to do freelance work for. As this is used by business professionals it's a great way to find work and showcase your creativity to others.
If you need a further push when using these platforms then start by:
Following companies who you would want to work for.

Strike up a conversation with those you have started following, who knows? It could be your gateway to opportunity.

Search for posts where people are asking for input. It being focused on design, of course… But see who may be in need of design services, reach out and offer your services, what could go wrong?
Sign up to freelance websites
With 2 million freelancers in the UK alone it only seems logical to have sites for finding freelance work. Businesses are coming more accustomed to working with professional freelancers. 
Therefore these websites have been created to make life a little easier for freelancers and companies looking for them.
These sites include:
Upwork
People per hour
Fiverr
Toptal
Simply hired 
They say you have to be "in it to win it" right?
While these websites naturally increase the competition; because clients can ask for a pitch from multiple freelancers at once. These websites also give you the chance to meet people you previously wouldn't have.
However, as the fees for these particular websites can be high, although it is a worthwhile investment in the early days, further down the line can be expensive for both ends. 
This is why it is important to strike up long-term relationships between client and freelancer resulting in it being more cost-efficient for both ends.
Good luck on your journey as a freelancer! Hopefully, this helped you to find new ways to secure new clients.