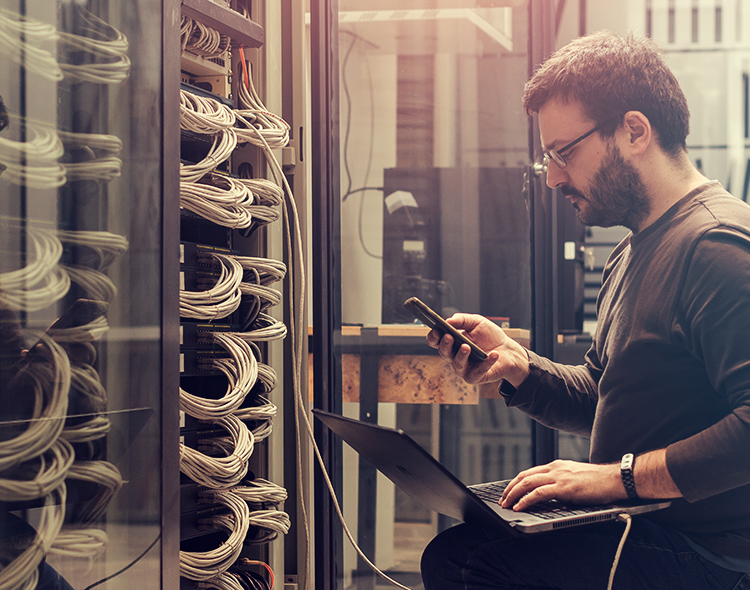 IT Contractors Insurance – Our top 5 FAQ's
Insurance for IT Contractors can be a complicated matter, so we have put together our top 5 FAQ's with simple and understandable answers to help you navigate your way to the right IT Contractors insurance policy for your business.
Do IT Contractors need Professional Indemnity Insurance?
Yes, most definitely. Professional indemnity insurance can cover you for any acts, errors or omissions that you make in the course of your work which cause a financial loss to your client. The policy could cover you for legal defence costs as well as any award that may be made. Many client contracts will stipulate that you must hold Professional Indemnity Insurance. For more information please refer to our knowledge hub post 'Professional Indemnity Insurance – What you need to know'.
How much Professional Indemnity Insurance does an IT Contractor need?
The answer to this question will depend on what sort of work you undertake, what level of cover you are contractually obligated to hold as well as what you're comfortable with. The first place to start is finding out the minimum amount you are contractually obligated to hold, however is that really enough?  When deciding on your indemnity limit you need to consider what could happen and how much it could cost to rectify, baring in mind this could far outstretch the value of any contract you take on. Think about what may go wrong, what sort of effect it could have on your client and their business and that should give you a better idea of the sort of limit that is right for you.
Are there other insurances IT contractors may need?
There are a number of other insurances that you may need or want, however this will depend on your individual circumstances. These could be anything from Business Equipment and Public Liability to Management Liability and Employers Liability. Covers such as Employers Liability are required by law if you have any employees, whereas others such as Management Liability, while not mandated by law could provide you with the protection you may need if something were to go wrong. Click on the links for more information about what each cover offers so you can decide if its right for you and your business.
What sort of Professional Indemnity claims could an IT contractor have?
There are various types of Professional Indemnity claims that an IT contractor could have. These could range from anything such as professional negligence to contract disputes. We will look at two examples below: –
Mike has been contracted by a client to design and implement a new IT system. The system has several issues and does not work as the client expected. As a result of the issues the client loses a significant amount of revenue and is looking to recover that loss off Mike. Mikes Professional Indemnity policy could pay for the costs of defending the action as well as any award that is made.
Alison was provided a specification for a new IT project by her client and was told that it needs to be implemented exactly as is. Alison raised a number of concerns with the client about the project, but they were adamant that is should be put in place as per the specification. Alison completed the project exactly as per the client's instructions. However, Alison's original observations came to fruition and the client was unhappy with the outcome. Alison had put her reservations to the client in writing, and had done nothing wrong, however the client has issued legal action against her. Alison's Professional Indemnity Policy could cover the legal costs of defending the claim, even though she has done nothing wrong.
Where can I buy IT contractors insurance and how much does it cost?
iPro insure specialises in insurance for freelancers, contractors and the self-employed. Our policies are underwritten by Axa Insurance and premiums start from just over £5 per month. To help spread the cost, payment by interest free instalments is also available. Get your quote at iproinsure.co.uk.
Want to know more? – Why not visit our knowledge hub for interesting articles on insurance for IT Consultants and more.